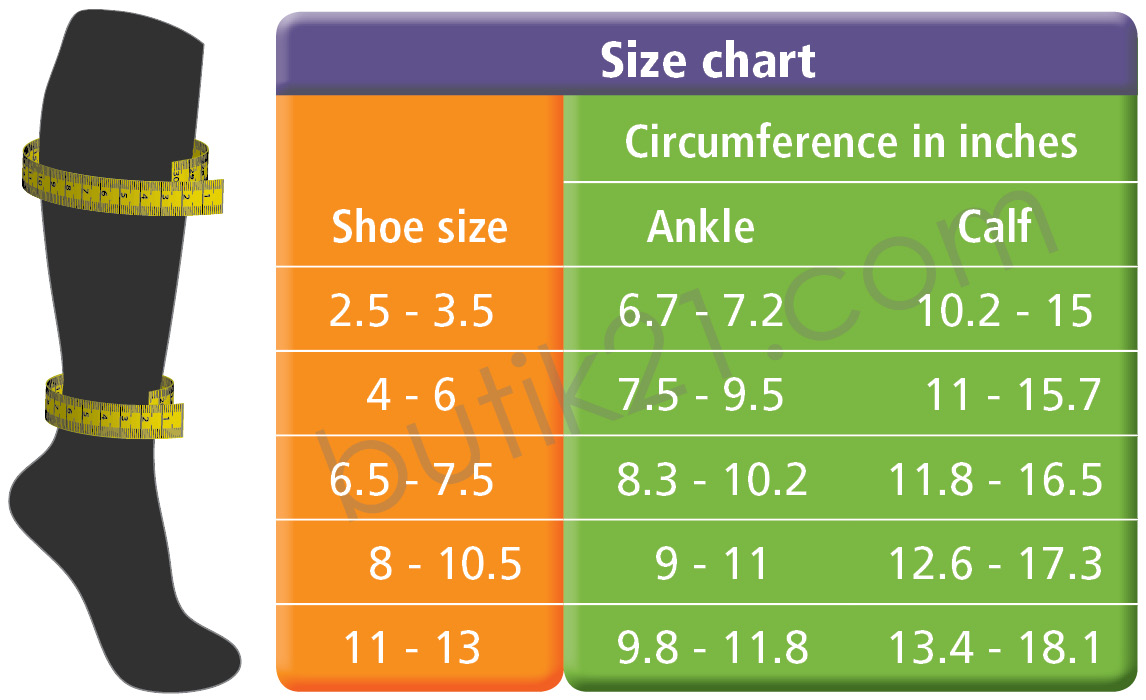 Size chart support socks "Modern Styles"
Please measure the following circumferences in the morning as soon as you got up.





Ankle:

Measure the at the narrowest point.





Calf:

Measure the widest point.



If you have any questions according our Modern Styles compression socks (e.g. about your size) please don't hesitate to contact us via email - info@butik21.com.

>> back to the article